Why I support a Voice to Parliament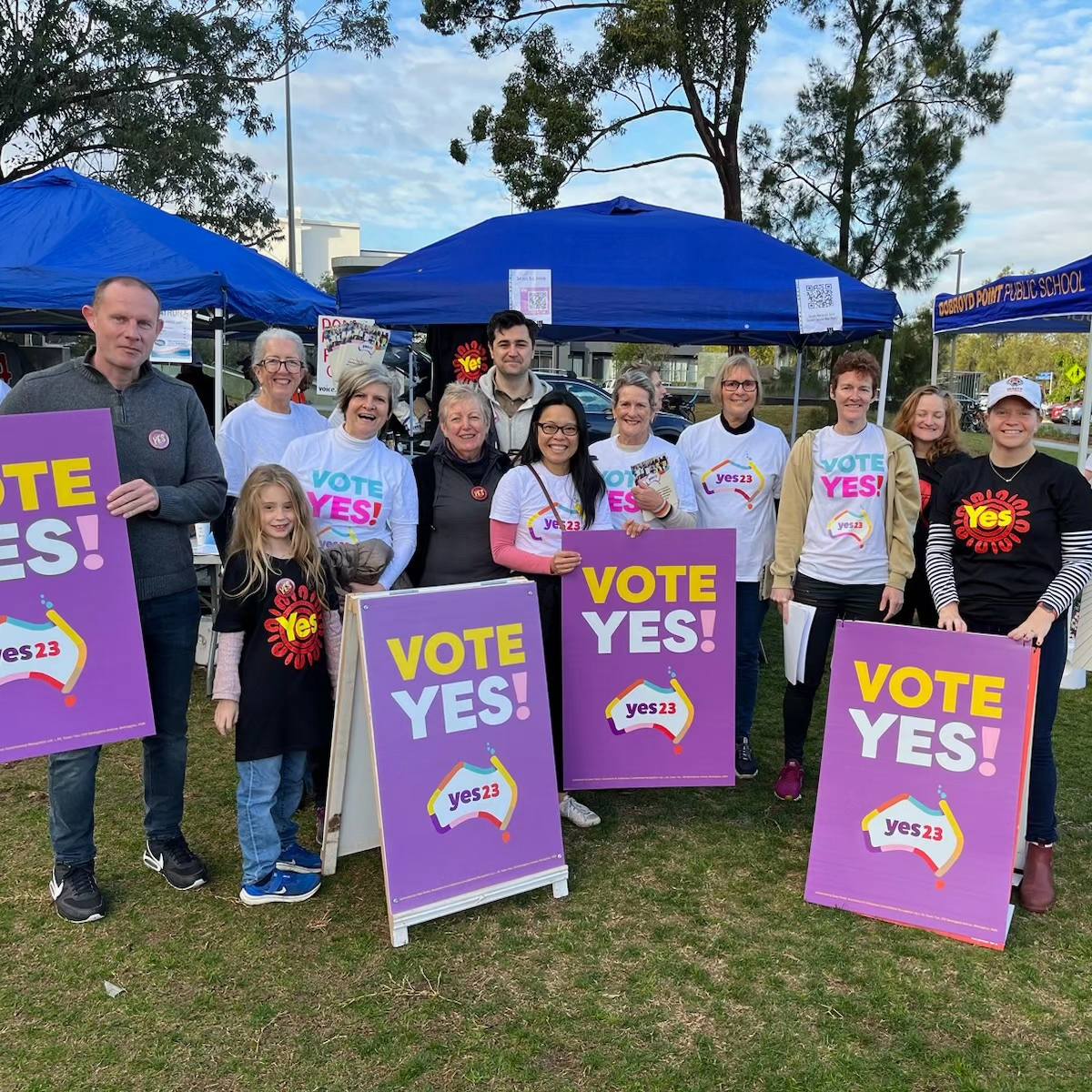 The date for the referendum has been set for 14 October, it will be an important decision for our country to make together and I wanted to share my reasons for why I'm supporting a Voice to Parliament.
Indigenous Australians were denied their identity, land and kin - the consequences of that have been long lasting.
Think about the stark reality for Indigenous Australians:
Proportionally they are the most incarcerated people on the planet.
If you are an Indigenous man, you are more likely to go to gaol than to university.
The life expectancy gap between Indigenous and non-Indigenous Australians remains at eight years.
Some Indigenous communities do not have access to clean drinking water.
This knowledge should hurt us in our souls.
Governments of all persuasions have tried to close the gap for decades now and have spent considerable resources trying to improve outcomes for Indigenous Australians. But the gaps remain.
We must change this. That is why we need a Voice to Parliament.
Uluru Statement from the Heart
The Uluru Statement from the Heart is an incredible document – one which I hope becomes part of Australia's historical treasures. It calls for recognition of Indigenous Australians in our constitution through a Voice to Parliament.
It's a document that took years of work, hours and hours of consultations with hundreds of Indigenous Australians from across the country – and they have asked for a Voice to Parliament because it will make a practical difference to their lives.
What is the Voice to Parliament?
The Voice would be a committee that represents Indigenous Australians from across Australia. It will allow them to provide input into federal government decisions and policies that affect their lives.
The Voice won't make new laws, it won't control funding, it won't have veto powers, it won't sit in our Federal Parliament – it simply provides informed advice to government on issues that affect Indigenous Australians.
For years now representative and advisory bodies have been set up on behalf of Indigenous Australians and then abolished or defunded. That's why we need to enshrine a Voice to Parliament in our Constitution to make it a permanent body.
The Voice to Parliament is about three things:
Recognition of Indigenous Australians in our Constitution
Listening to Indigenous Australians so they have a greater say of the decisions that impact them
Making a practical difference to the lives of Indigenous Australians. When we listen to people about the decisions that affect them, we get better results. There are examples in health and education where this work is already happening and it's proven to improve outcomes.
This is a moment for us to come together and demonstrate that we are a generous and compassionate country - one that will listen to Indigenous Australians and give them a greater say over the decisions that impact them, so they can thrive.
I hope you will join me in supporting a Voice to Parliament.
Sally Sitou MP
Member for Reid